There I was thinking of us as a bit of a damp, shonky travelling circus – a funny one-liner of an idea that's persisting beyond its best-before date, as I'm still walking around Wales with a donkey, after months and months and months – when a wonderful friend writes a beautiful song and sprinkles fairy dust over the whole shebang.
Gemma Kirk is the musical wonderwoman, and she's written us a walking song – poetic and beautiful. Here it is:
http://m.soundcloud.com/gemma-kirk-mather/keep-walking-a-song-for-the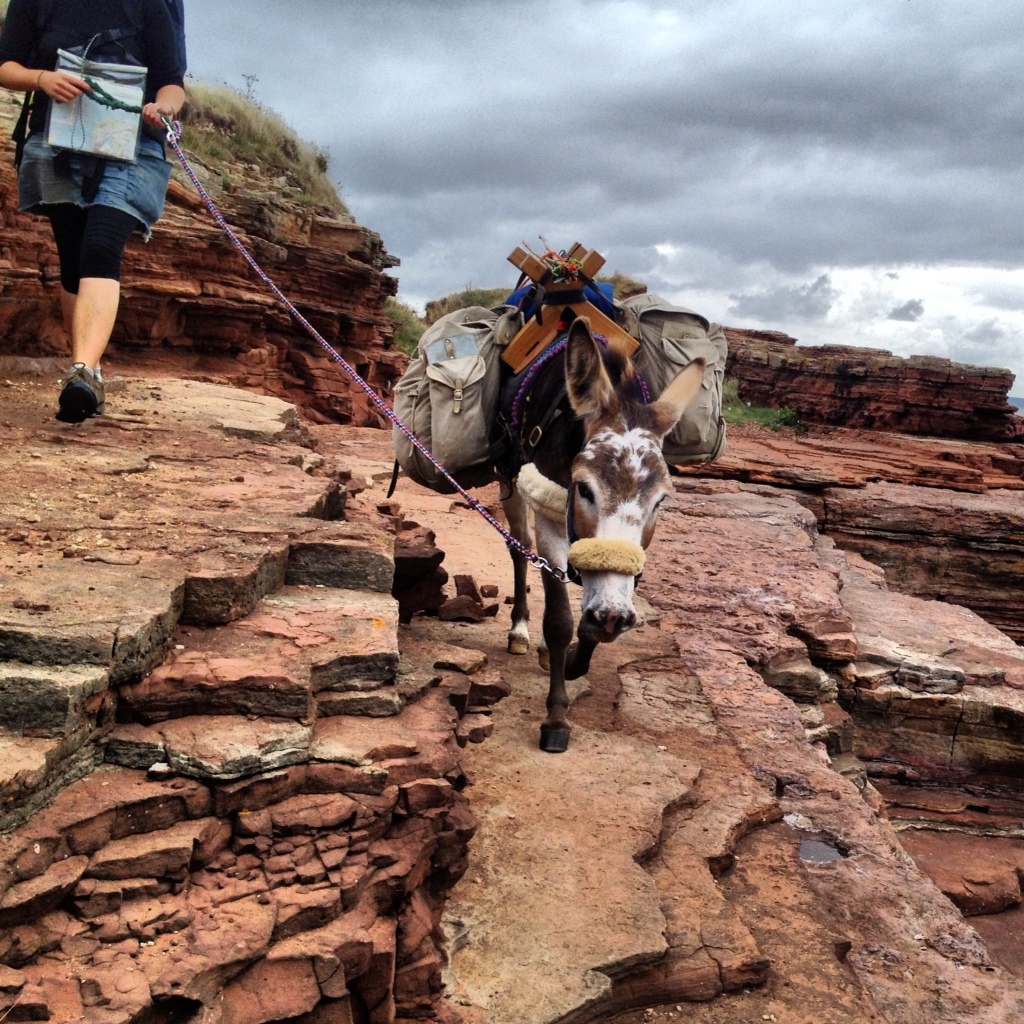 This lovely, sweet song just elevates the whole walk for me. It reminds me to look up out of the ditch where I'm trying to wrestle a Russian cigarette packet out of Chico's mouth, or stepping in two dog poos in one afternoon (yesterday. Bleuch), or being mean to Rhys for packing things in the wrong pockets, or trying to rescue damp biltong from a decomposing paper bag, or being bitten by some hardy bug refusing to be banished by the new cold spell, or wondering if I'm getting a bunion, or refusing to throw away Camembert bought three towns ago, or having no clean socks or pants left, or washing a sausagey frying pan in a muddy ford as majestic horses splash by, etc etc.
I'm reminded to look up and over the hedgerow at the glory of all of this. Even on the misty, drizzly days there is beauty – the dramatic rosy cliffs behind the trading estate in Barry, worn smooth like an elevated pavement; a distant fuzz of the Mendips still visible across the Severn estuary, with a foreground of stubbly fields, and green paths between, still growing energetically at the tail end of the summer, and smelling turnippy. Getting to the sea at Porthcawl and feeling like we're escaping the estuary at last as the salty smell assails us, along with a vigorous sandblasting. Up ahead are the lights and chimneys and flames of Port Talbot and the Margam steel works, like a vast factory of some serious hardworking gods, forging and framing fearful symmetry. And beyond is the wide Swansea bay, with the Mumbles on the far side – a distant headland of promise and direction, that I'd been wishing for through the great green borders all that time.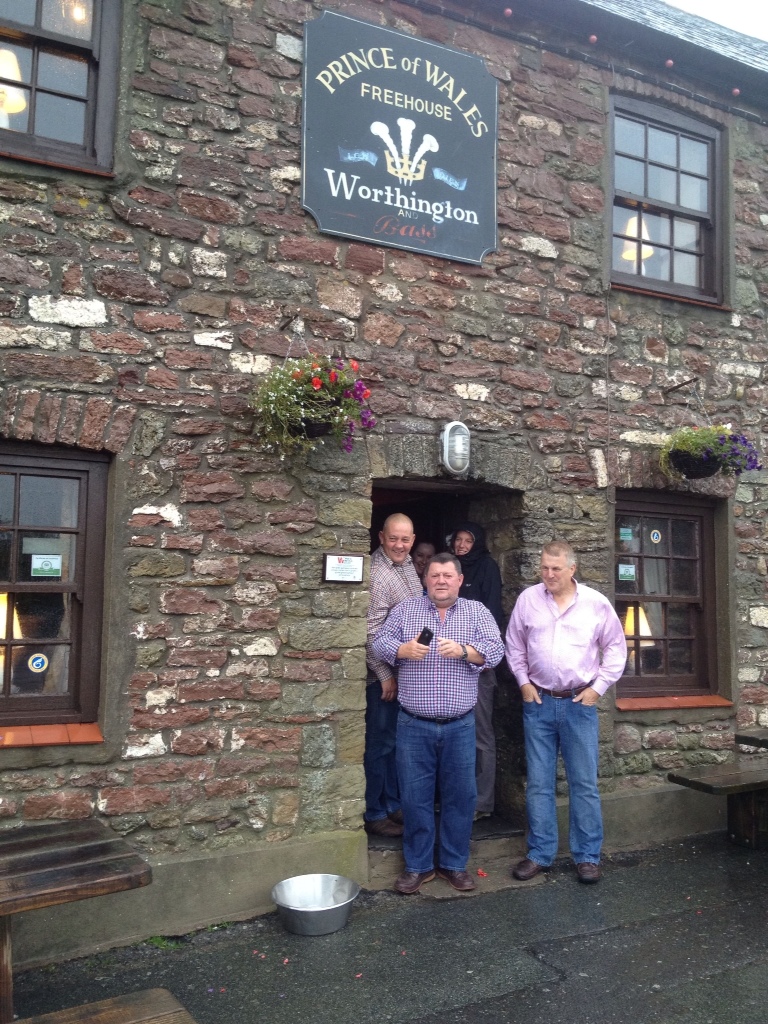 And, as ever, the landscapes are complimented by the daily kindness and enthusiasm. Today I'm at the Prince of Wales in Kenfig (www.princekenfig.co.uk), near Porthcawl and Bridgend. It's a 16th century pub, and upstairs is the town hall, which has also been the courthouse and school. The history is tangible, and the incredibly generous landlord Gareth, born and bred and deeply in love with these dunes and hills and most of all people, brings it to life. Working in the pub is Len, a local doing a bad impression of being retired, who gave Chico a stable from which to see out the squall.
The night before we were in a paddock of the Ogmore Farm stables (www.rideonthebeach.co.uk), and only got the chance to thank owner Rob as he rode by in the rain, like a wild but big-hearted cowboy, at the head of two dozen horses, out kicking up the sand in the dramatic Merthyr Mawr dunes.
The night before that we were taken in – three drowned rats, Rhys is with us – by Philippa and Glyn at Heritage Coast Campsite (www.heritagecoastcampsite.com), who gave us hot chocolate and marshmallows, hot showers and cooked breakfasts, and energy and vigour to dry off and walk on.
Wonderful people, harbours in storms, lifting our spirits and sending us forward into the next day, the next landscape and the next weather forecast, to sing Gemma's gorgeous striding tune into the salty wind. We're moving slowly homeward – a good bit less than 400 miles away now – but I'm not wishing to be there yet. Home is where the heart is, and I'm feeling wholehearted about this adventure. People open their hearts to us every day, in the heartlands of Wales. If you only ever bypass on the M4, I can heartily recommend that you stop off, next time you get the chance.