I've never pretended to have any idea of what's going on in Chico's mind, and he certainly is his own donkey – an enigma wrapped in a woolly winter coat, wrapped in Welsh mud. It's unsurprising that an attempt to put words in his mouth could only go amusingly awry…
"Paper? For me?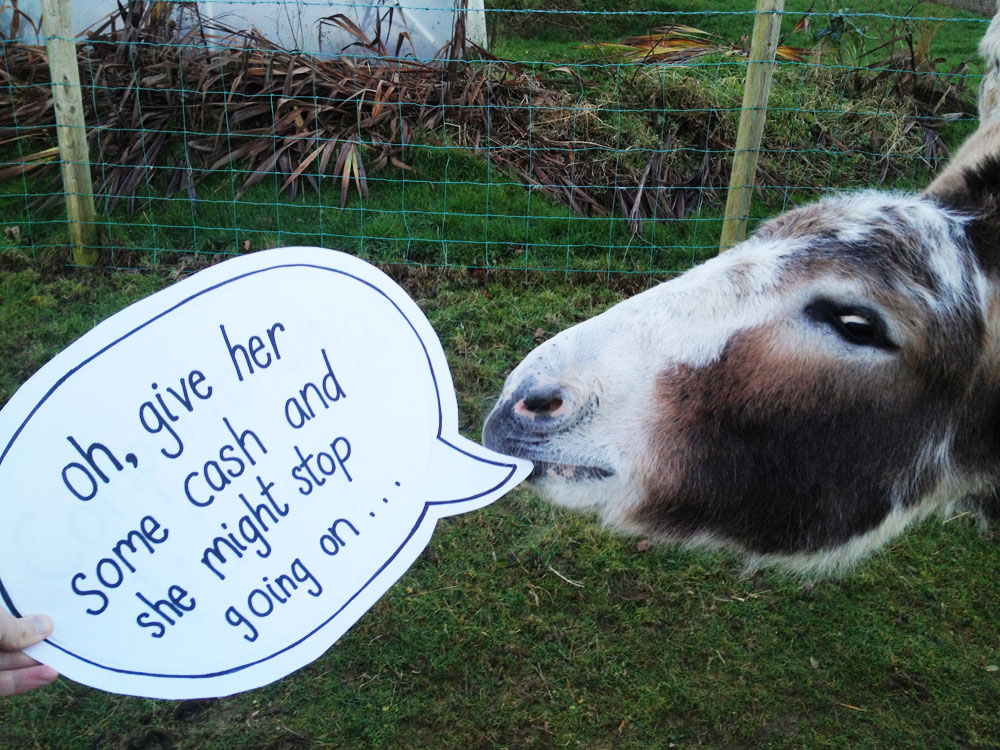 Are you teasing me?
I can win this… one quick lunge!
Got it! Ha! Snack time!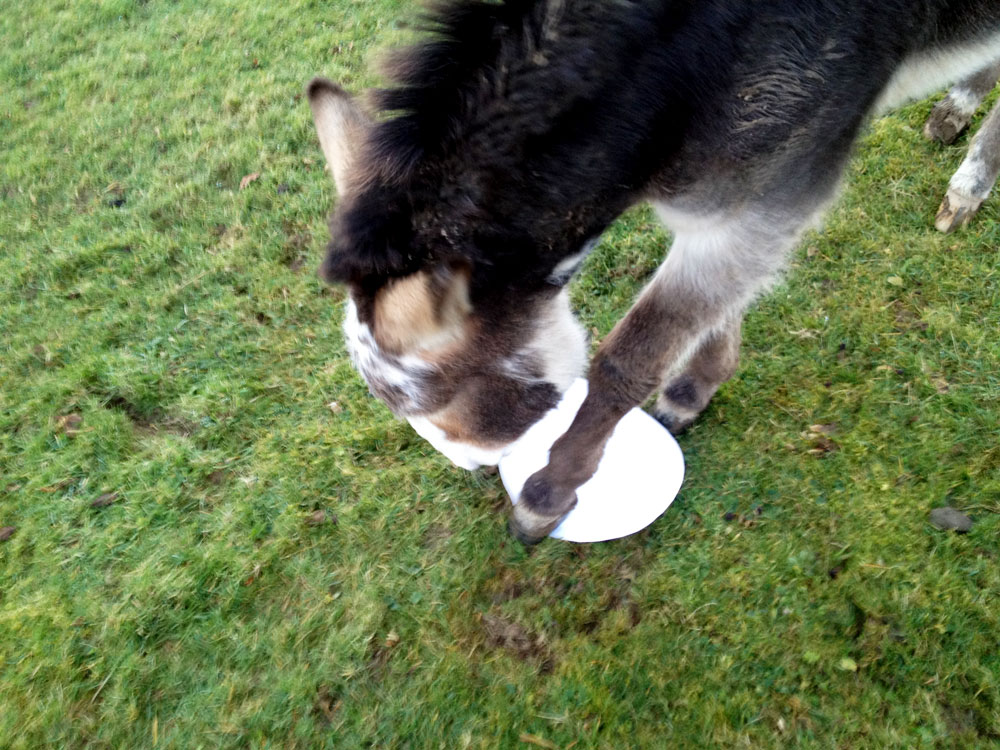 Destroy it! That'll teach you, and your silly self-promoting ideas!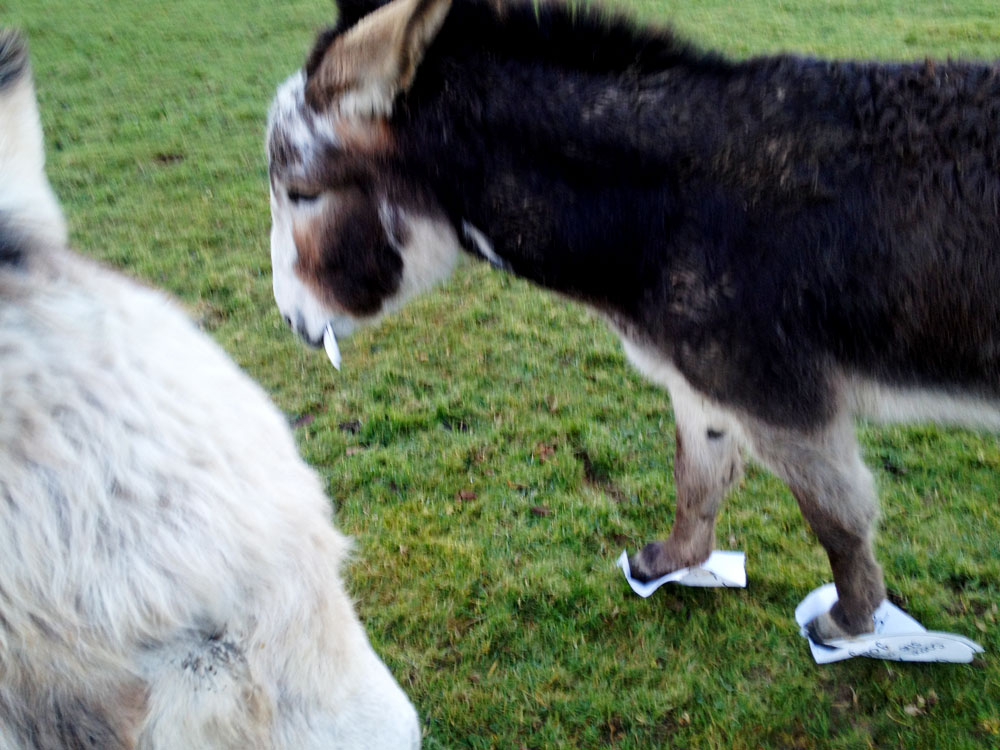 And take that! And that!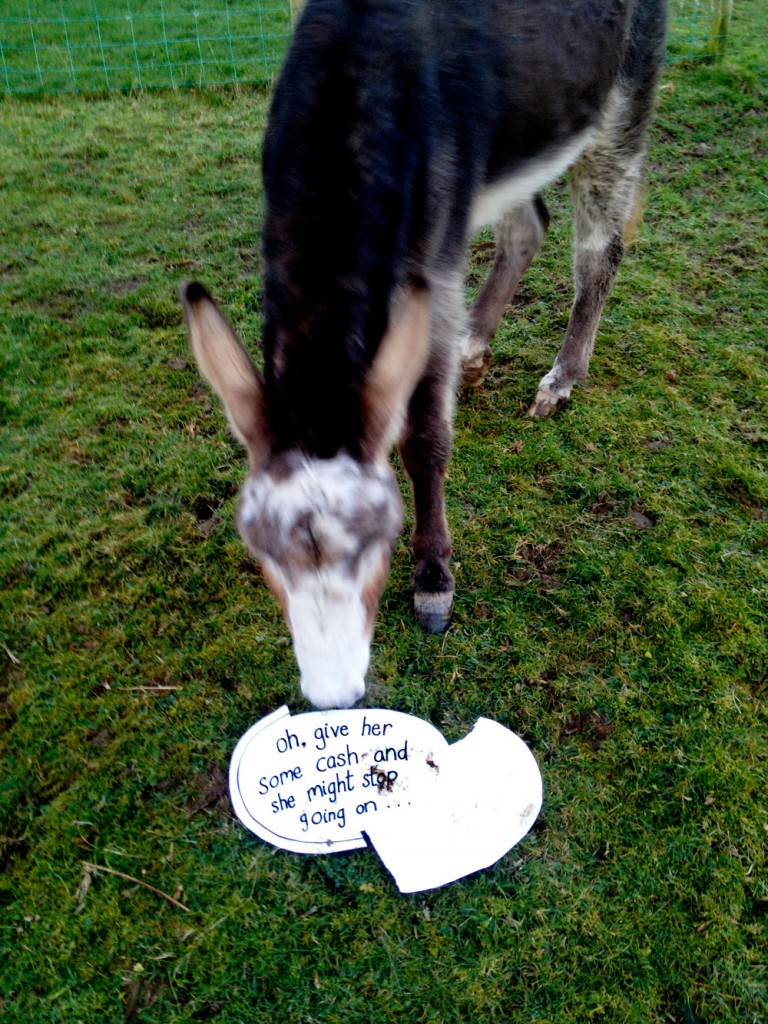 That's one speech bubble properly burst.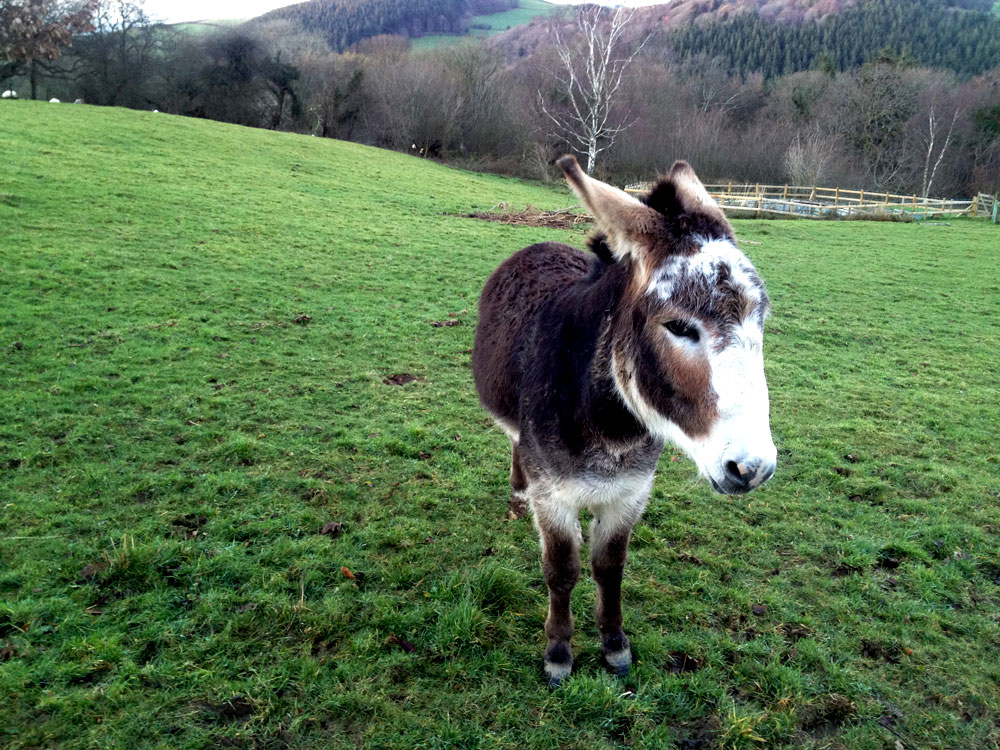 So, what shall we do next? That was fun… Hang on – where are you going?
Come back! OK, OK, I'll say it… Ahem, everyone: If you haven't already please do transport yourselves here and consider supporting the Kickstarter effort. Apparently most campaigns that get to 50% go on to get to 100%, and we're nearly at the 50% mark. If we don't make it to 100%, we don't get a penny (more about all of that here).
We can but hope… And post silly things online…
What's that, Hannah? There's a big pile of hay in it for me? Why didn't you say?!"