The big thank you page
An Indian monk my mum knows of once declared to his Buddhist spiritual leader that he was going to walk to Britain, and his leader gave him one condition – that he do it with no money. I am beginning to see what he meant. Asking for help is avoided as much as possible in the self-reliant cocoon world I usually live in. This adventure is going to be a shock plunge into being the helped party, and there are already lots of people to thank. This is a living page which I'll add to as I go. Thank you all very much, your practical support and encouragement is like a spiritual treasure trove to me.
Thank you, in no particular order, to…
Tamlin Watson, for donkey behaviour lessons and phone support
Louise of Aberdyfi Donkeys, for thinking it's a good idea, more phone support, and letting me borrow her trailer
Carol Limmer, donkey trekker extraordinaire, for heaps of kit-based advice and yet more phone support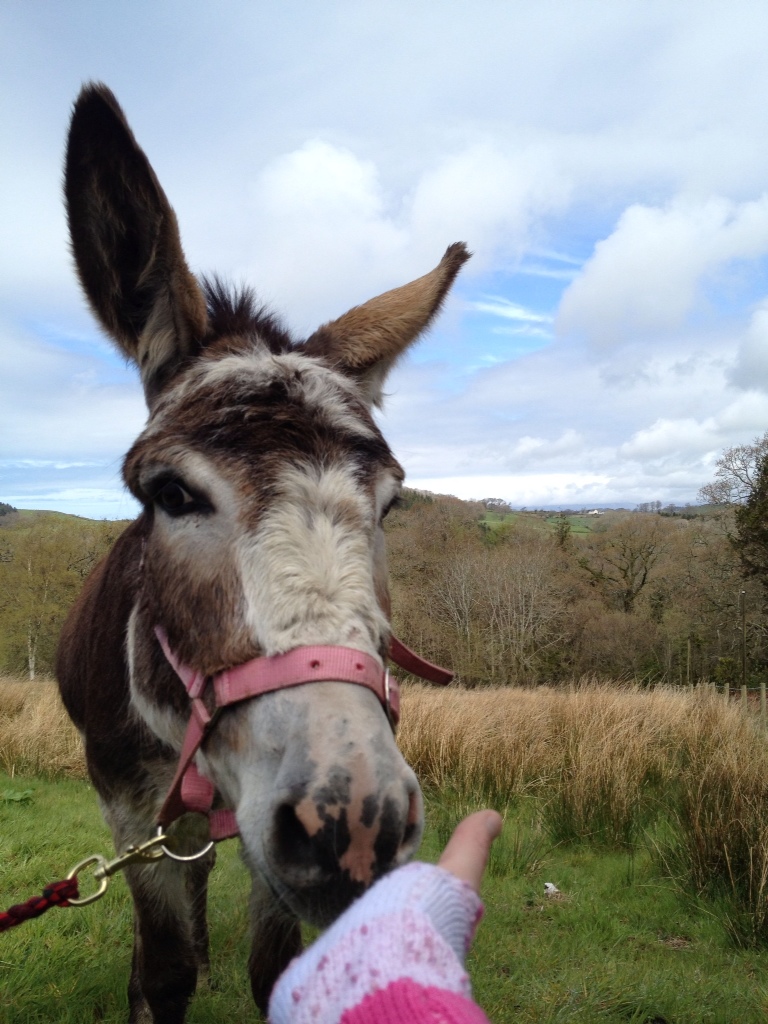 Tom of WRCC livery yard in Llanilar, for lending me his electric fence without batting an eyelid when I called up out of the blue worrying about colic and laminitis, and giving me an electric fence lesson when I picked it up, which probably saved me from a few shocks
Liz Woods, for putting me up in Manchester and driving me to and from the donkey trekking talk. And for knitting me a lovely pair of arm warmers (see picture), and for thinking it's all a good idea from the start
Lois Pryce, for a gorgeous cushion with donkeys and ukuleles on (see picture. Chico will learn to love it)
Gemma Kirk, for being so excited about the walk that she's writing me a striding song to sing on the way
Gareth Woods, for drawing a living map of the walk, as we go
Dad, Alf Engelkamp, for being so sweet to Chico, and for coming to Shropshire to pick up Chico in the van, towing the trailer so very gently. And for everything else, of course. My whole life!
Mum, Jo Engelkamp, for having me living with her during the stressful weeks before the walk (still ongoing), bringing me tea in bed, sending me to bed in the evening, chasing scary horses away, loving Chico unconditionally despite having no interest in donkeys previously, and trying quite hard to persuade me to take a llama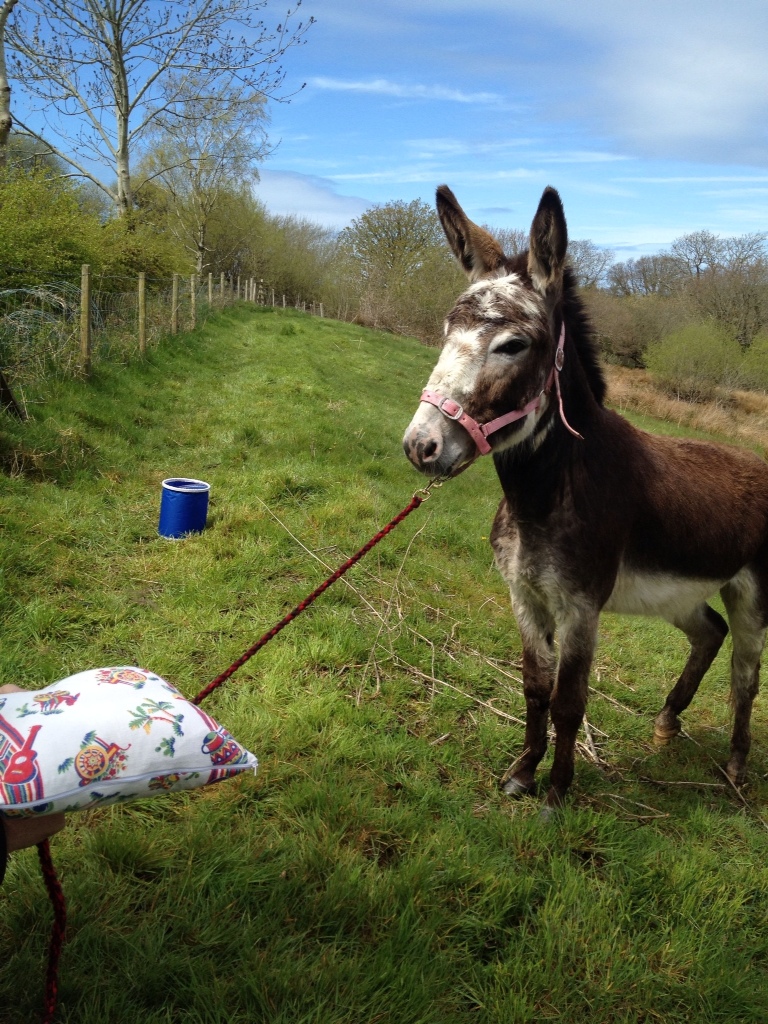 Bill Doyle, 47-year owner of the Borth beach donkeys, for letting me take his Dolly and Lily out for practice walks, and not minding too much when I didn't buy her in the end, and for telling me about the time he walked 10 miles each way to market, with a donkey pulling a cart of pigs. Encouraging
Rhys, for so wholeheartedly thinking this was a good idea from the very start, for wrapping up all the homelife stuff without (hardly) complaining when he phones and I'm just sitting in a sunny field with a donkey and calling it work
Jasia, for sewing purple and yellow pompoms onto Chico's saddle pack – getting the priorities of this walk exactly right