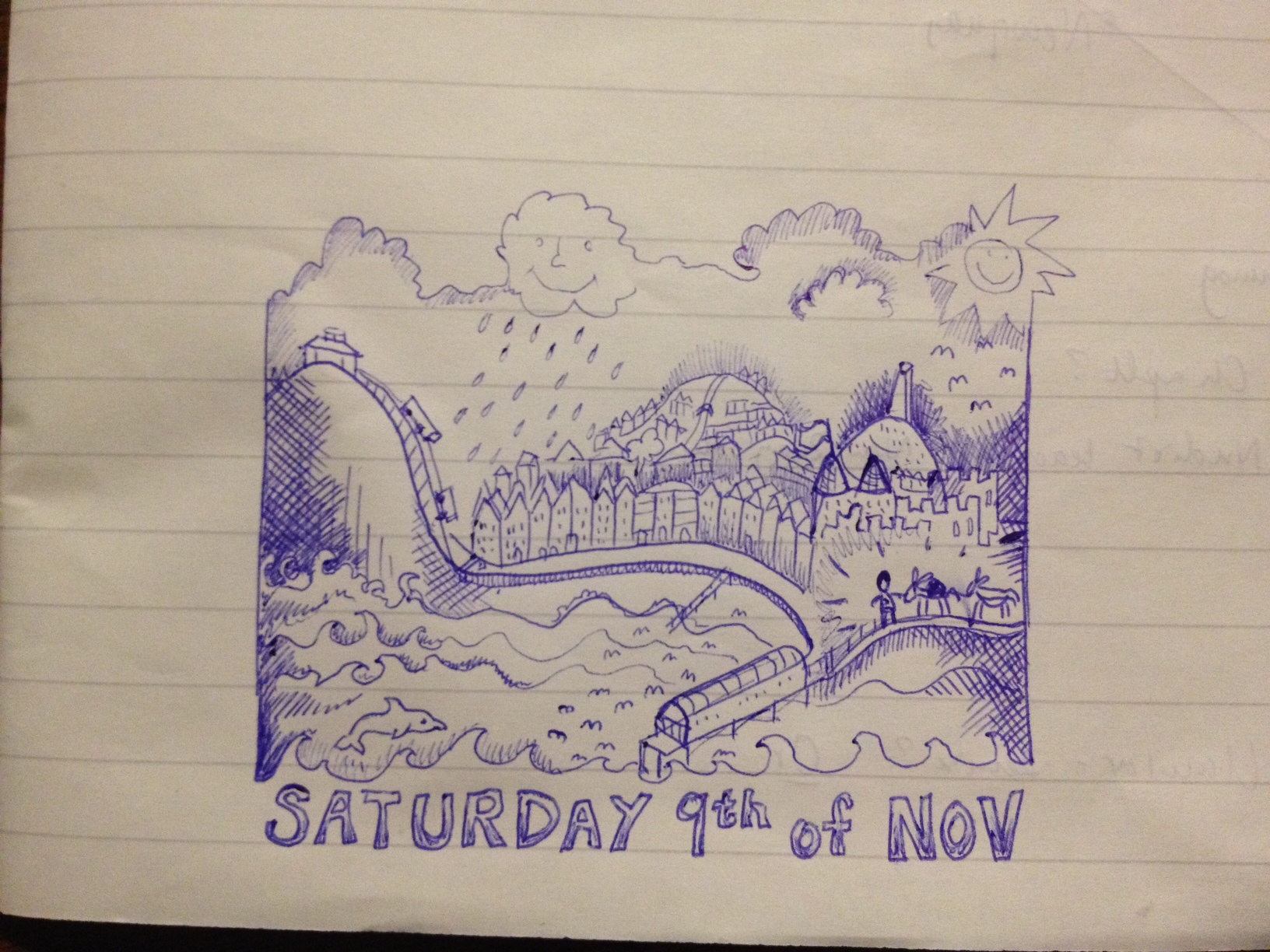 The end is in sight, literally – we're in New Quay and can see the lights of Aberystwyth twinkling in the bay, and beyond it some places already seen – the Lleyn peninsula and Snowdon. We're taking it slowly to savour every last moment, and because I've picked up a new member of team adventure. Floss is an eight-year-old jenny, and she's a bit fat and unfit so we're doing gentle mileage for the sake of her little hooves.
We'll be getting back, last-minute disasters notwithstanding, on Saturday afternoon, the 9th of November. If anyone wants to come and see us in, we'll be kicking the bar (for a summary of why people kick the bar in Aberystwyth, see here: ) and then going to the pub!
The bar to kick is at the far north end of the prom, just below Constitution Hill. We hope to be there at 2pm for whoops and hugs, and then we'll all walk together, donkeys et al, to the pub, which is the Starling Cloud (https://www.marstonstaverns.co.uk/aberystwth/starlingcloud). Anyone who doesn't fancy the walk (or if it's raining like crazy) can go straight to the pub – I guess we'll be getting there between 3 and 4pm.
The donkeys will chill out in the beer garden, while we have a celebratory pint or two, and then we can walk them to their night spot at the nearby allotments.
Anyone is welcome to join us, but it's just a wee do – no expectations or pressure. I shall probably be very happy and a little emotional, whoever turns up!
Sunday afterparty: I'll be walking the donkeys from Aberystwyth allotments to their field near Nanteos Mansion, a four mile walk, on Sunday. Anyone welcome to join us! Leaving time tbc…
Now, just 25 miles left to do, and a fiendish forecast…