Happy pancake day! If you forgot, there's still time!
This Shrove Tuesday I'm singing the praises of my dear mama, by posting her pancake recipe for you. The pictures are from last May – I've been keeping them for today – but as it happens she's in the kitchen frying up a batch of 2014 pancakes as I write.
Forget try-hard Bear Grylls and earnest Ray Mears, and that Hannah-the-donkey-woman who thinks she invented the idea of going outside. Jo Engelkamp is the real deal. Here she is in Aberystwyth's bluebell woods, a'foraging…
Last May Mum's undergrowth pancakes had nettles, dandelion leaves, spring onions from the allotment, and these nice three-cornered leeks on the right. I spotted the leeks – I was very proud. Young Padawan that I am…
The next few months will yield lots of greenery that will be good in pancakes. Next month there'll be wild garlic and jack-by-the-hedge, and the nettles will keep going on until they get a bit too tough in June. Yesterday she picked me some pennywort and some sorrel, both very strong-flavoured, and best as part of a salad to go with the pancakes.
She washed them in the sink…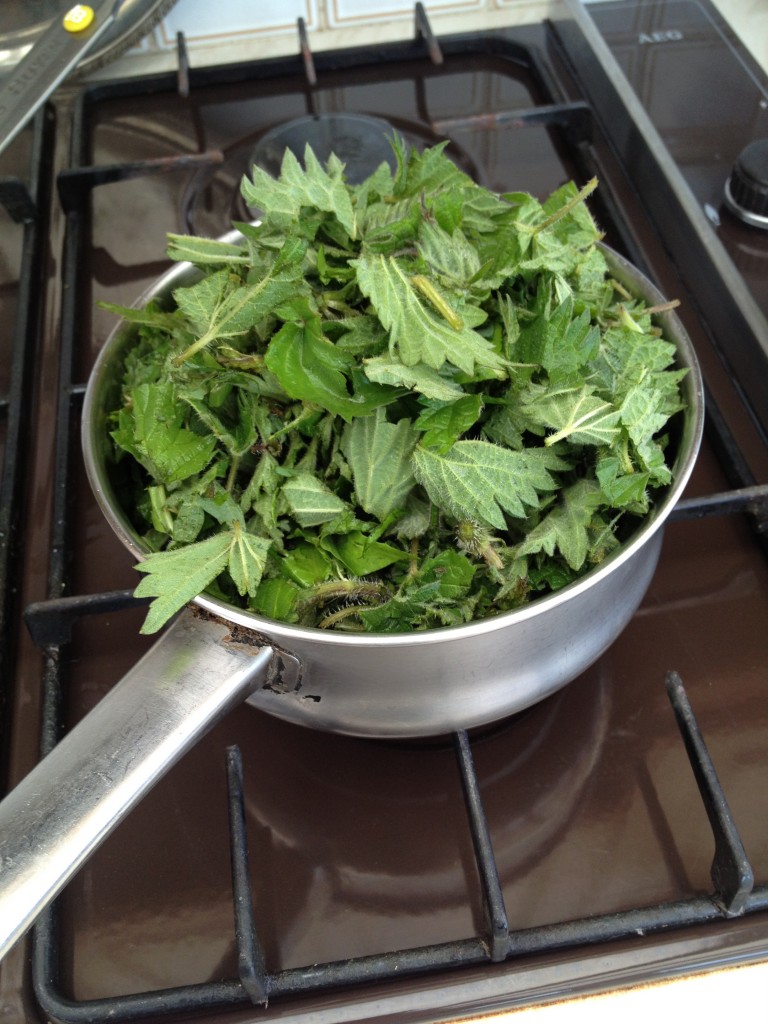 … chopped them up and steamed the greens that are tougher, or that sting…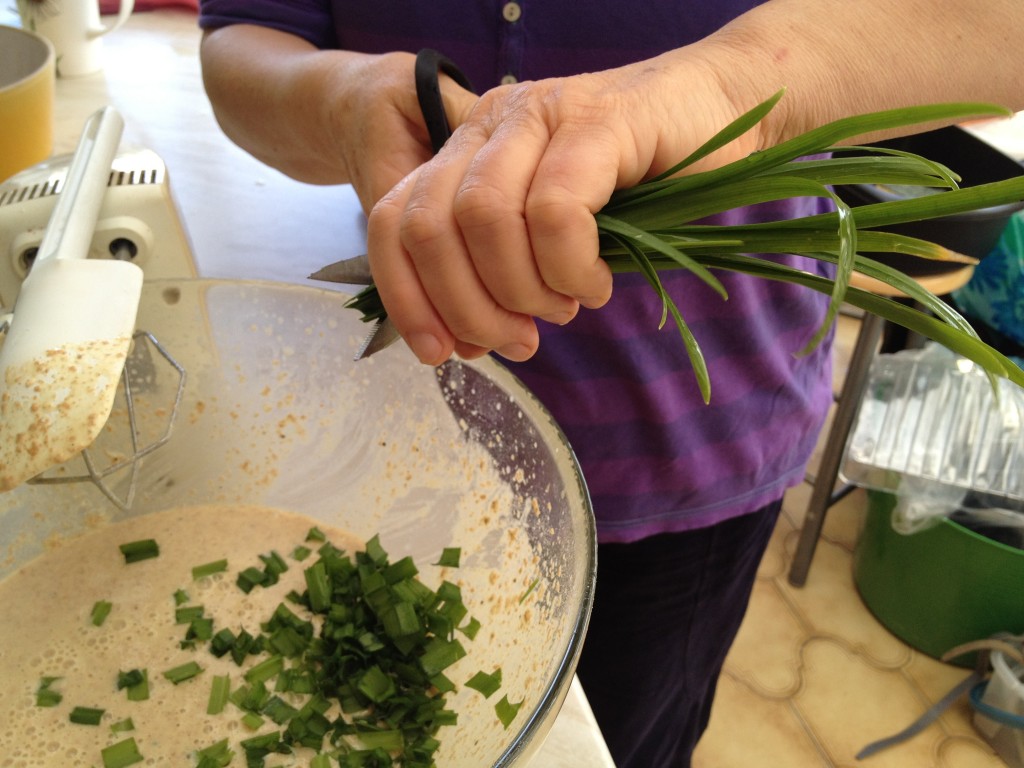 … and cut the more delicate of the green things straight into the batter. The batter, incidentally, is any old pancake batter. For the record Mum says that she whizzes up the egg (one egg or fewer per person), and then adds flour and milk in turn until she's got the amount and consistency she wants. Any old flour and milk will do, but Mum happens to have used some sort of ancient Egyptian grain today. Last May is was probably spelt, she says. Classy.
The best sort of milk, she says, is organic milk that's on the turn and slightly sour. It makes the pancakes lighter and tasty.
She whizzed the greenery into the batter, and fried it up…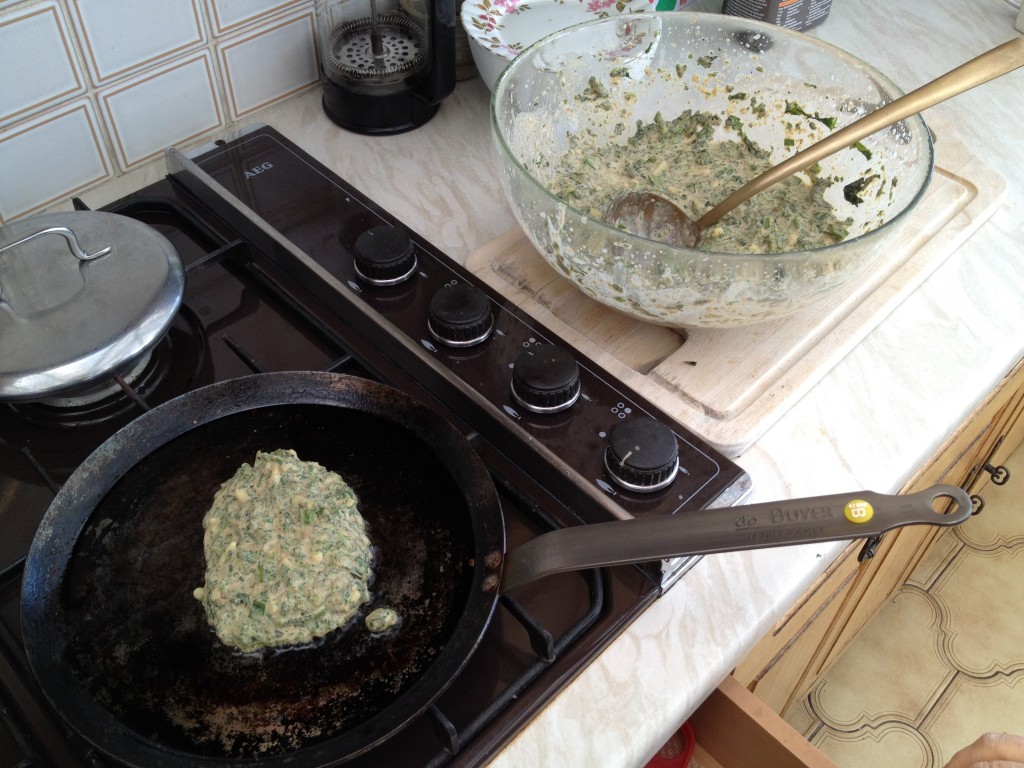 It looks like she might have put some sort of reddish cheese in these. She sticks all sorts of things in, which is, after all, the point of pancake day – clearing out the pantry before lent begins tomorrow.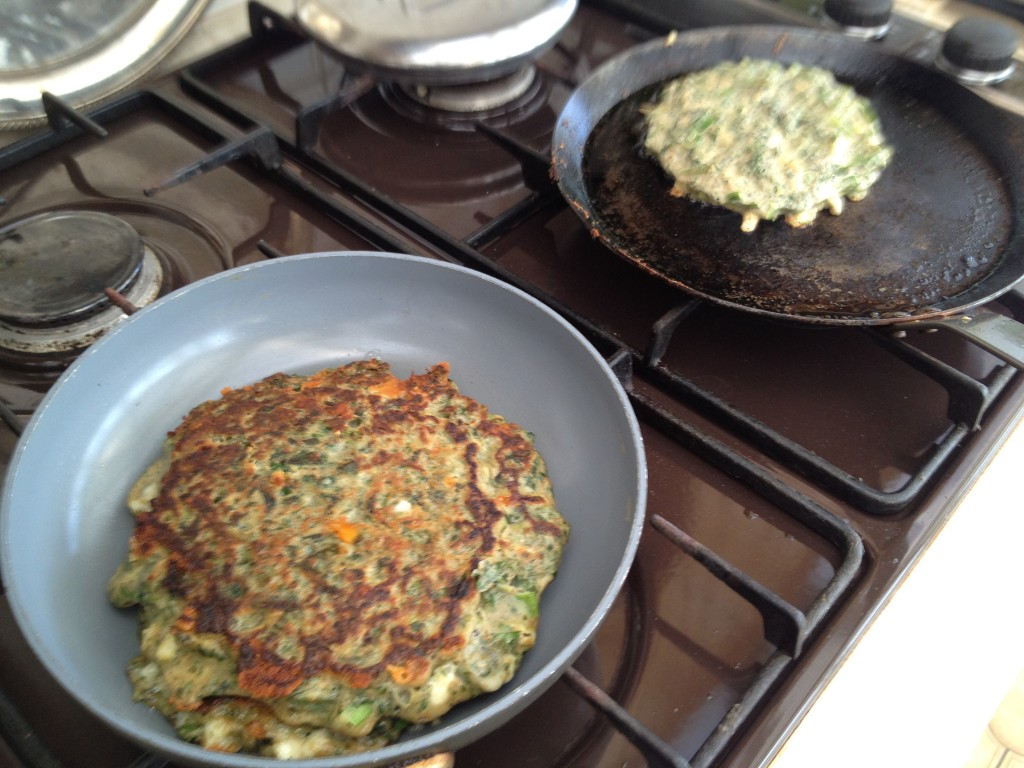 And here she is, tasting her wares… Thanks Mama, for dinner and the many millions that have gone before.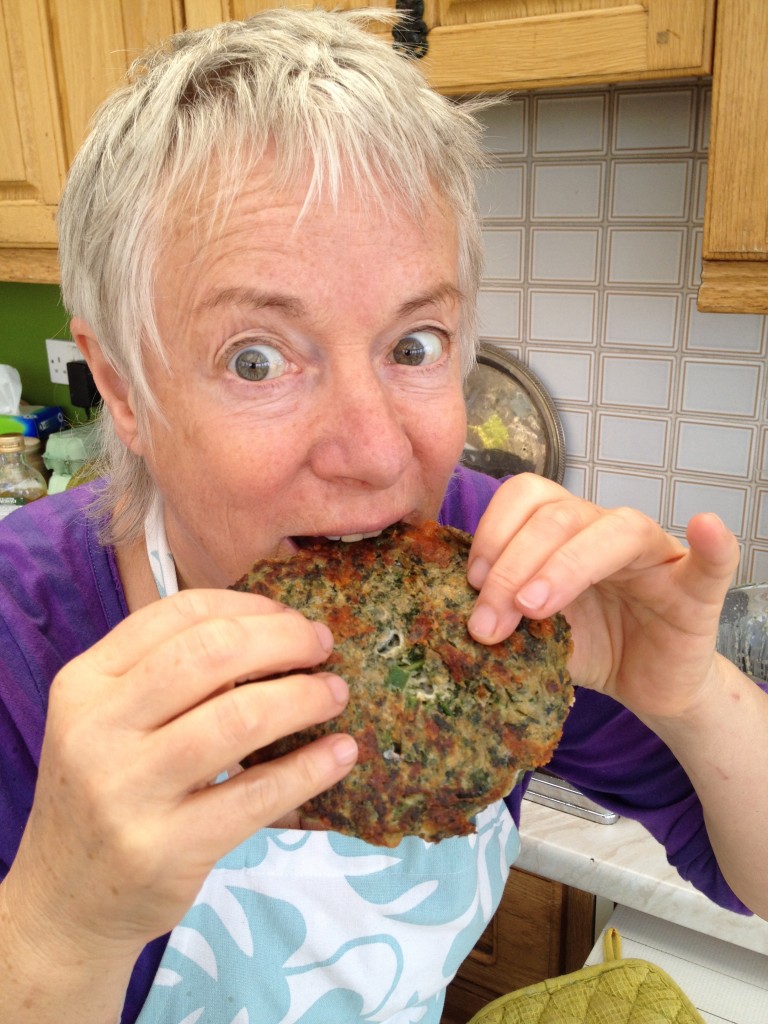 Decorate with borage, if you wish…