Exciting news – I am reading a book. It was a Christmas present, and it's taken this long to get around to it, because it was just too distracting while my own book was embryonic. Hemingway warned against reading anything in the morning:
"Hemingway … resisted reading anything before he started writing. He believed that reading other people's words would fill his mind with their ideas and drown his own true voice."
For me this seemed to stretch to any book, any time, and it's not much better now. My book is finished, it's a pdf on my computer, the words are locked down, the number of pages decided on. There will be no more changes! Except… Well, I could make some changes if I really wanted to. Maybe I should have another go at the first few chapters? Maybe I don't psychoanalyse Chico enough? Maybe I've not been as deep as I could be… as deep as readers can handle. Have I dumbed it down too much? Maybe I am just dumb. Why didn't I spell things out more? Or maybe I should have been subtler.
My fingers are itching to open the document and go skimming through to check I said what I meant to say.
The big issue here is that I'm reading the superb H is for Hawk by Helen Macdonald, a book that is doing phenomenally well, and out of the blue. It won the Costa Book Award and the Samuel Johnson Prize last year, and was on the bestseller lists for months. It's about the author struggling with the death of her father, and training a goshawk as a kind of self-administered therapy, as a refuge in the sharp, clear, single-mindedness of the hawk's world and mind.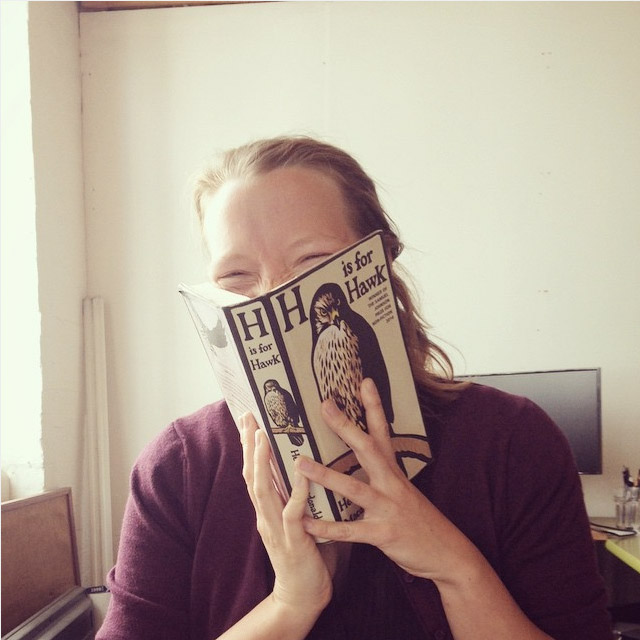 It's just a little bit too much like my own genre – human and animal trying to understand each other. Only hers is a fearsome goshawk, and she's wrecked and broken with the misery. And mine's just a jokey little story about not getting on with a donkey. Hers is literature – it must be, it won prizes. Hers is made out of paper. Mine is sitting in an email to the printer, unsent day after day, in case I decide to make some changes.
I am feeble minded! I'm determined to finish her book, but it's torturous. Every perfect adjective crushes me, every slightly clunky one makes me soar. I want to be delighted that this genre exists – and it really is having a big moment – and each book adds to it, up to a point. It's not like there's only one space of the shelf, and the brutal, incisive hawk leaped in there first, leaving the fuzzy, farcical old donkey out in the cold.
Clearly the only cure is to print the damn book and release it into the wild. But some of the holdup is down to a new state of affairs that will go a long way to explaining my competitive writer state of mind: I got an agent.
She is busy sending my book around all of the publishers, the industry that has crowned Helen Macdonald. I am being scrutinised, and it's a bit uncomfortable. More on all of that next time…