Choose an A3 print
Dear select group of Kickstarter backers,
You opted for one of the A3 prints of views from the walk. There are three prints to choose from, and you can see them below. Each is a grid of 12 photos from the walk, and they are called Bright landscapes, Blue landscapes, and Donkeymax. Click on the image to see a bigger version.
Please peruse, choose one, and tick the box in the Kickstarter survey that lead you here.
Thank you! Hannah x
Print 1: Bright landscapes

Print 2: Blue landscapes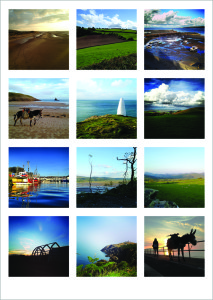 Print 3: Donkeymax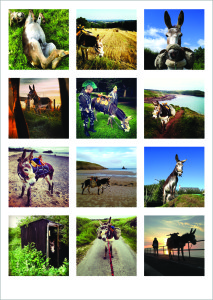 And to remind you what they look like on the wall, here is 'Bright landscapes' in situ…