Who cares that I haven't finished actually writing the thing – that hasn't stopped me commissioning the cover of the book! I discovered this wonderful artist, Lee Wright, when I saw his lino cut prints exhibited in his hometown of Crickhowell, and – joy of joys! – he has accepted the challenge of making the book cover artwork for me.
It's a work in progress – he's cutting the lino as I write! – but I couldn't resist showing the sketch overlaid with the first test-print of Chico.
Scroll down to see some of Lee's finished work – you'll see why he blew me away.
Get a limited edition of the print
Lee is doing a limited edition of the prints and they're going to be signed by him and me too, for good measure! There will be two different colour schemes, limited to 50 of each, so you'll be the owner of a real treasure. Prints cost £160, which includes the book and DVD too.
The finished artwork will be an A3 gicleé art print, sent out in a cardboard roll so you can frame it or mount it as you like. It won't have the spine marks or text or anything on it – just a beautiful, atmospheric coastal landscape by an accomplished artist.
Lee Wright's sketch for the book cover, overlaid with a test print of the donkey section!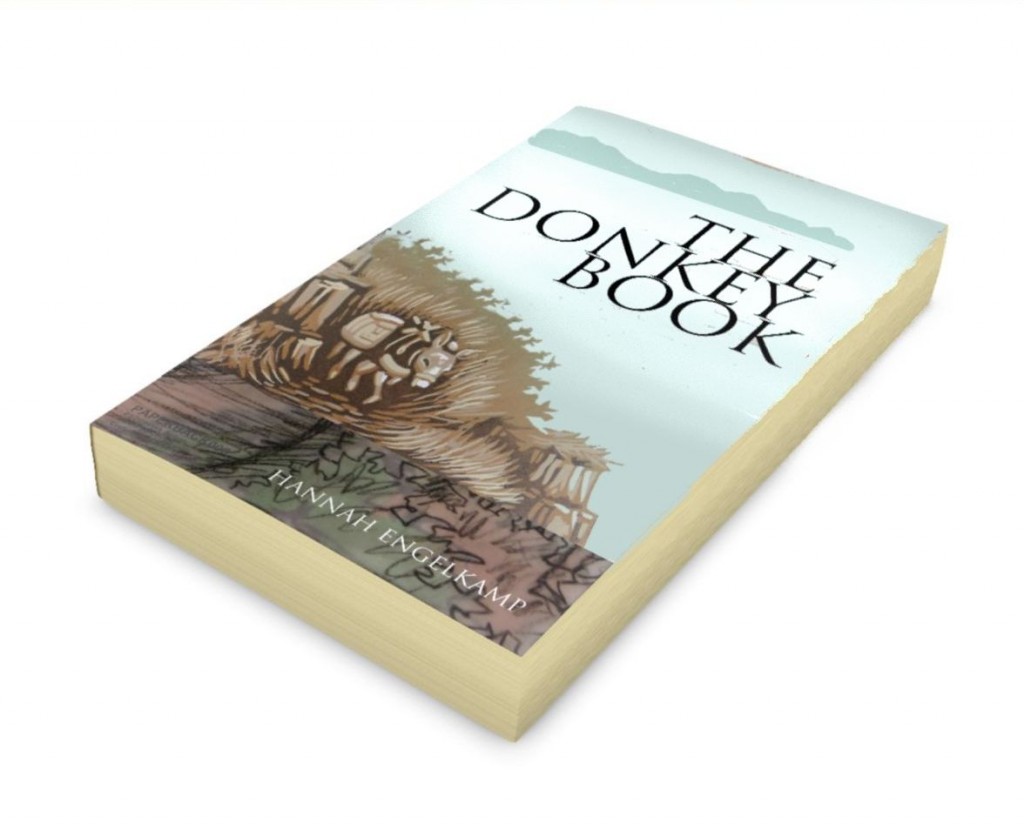 It won't be called The Donkey Book… probably! How about Hauling Ass?