About me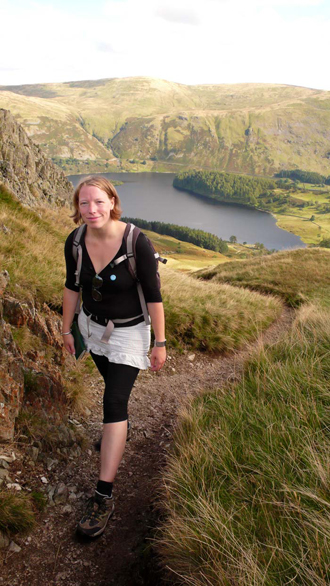 A lecturer of mine, something like fifteen years ago, told me I was going to become a jack-of-all-trades. I thanked her before realising she didn't mean it as a compliment. Little did she know, it seems, that as the twenty-first century got underway we'd all have to become jacks.
I am a travel writer and editor, but I also like making little films, drawing illustrations, and monkeying about with websites (although this last one is a very recent skill, so don't anyone look too closely at this one…).
I've got old work of mine on this website, I project managed this website, I thought up and edited this magazine, and I write for magazines like this one and this one and this one.
And other than work? I am obviously a keen walker, I'm very big on UK trips ('why not have low-carbon holidays when it's so tremendously beautiful and varied here?', goes my sustainability manifesto), I live on a narrowboat in central London, I was brought up in Wales (in Aberystwyth, where the walk will begin and end), I've never really had any pets, and I know pretty much nothing about donkeys, except what I have found out from the internet.